I've enjoyed xkcd comics before, but this made me genuinely smile and it is hard to make the pandemic anything other than worrying.
I especially love the immune system detail, xkcd don't seem to shy away from the technical!
The fact that is shows a coevolution relationship, means that I will definitely be using it in my teaching next year too.
Here is the image again, slightly bigger!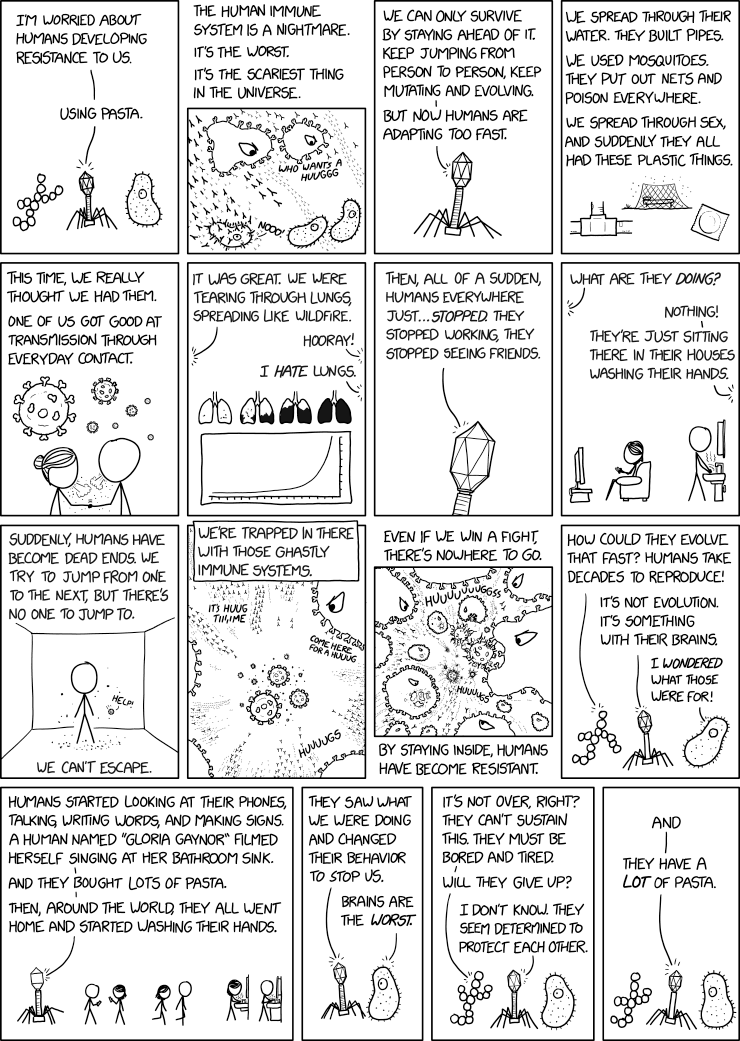 Permanent link to this comic: https://xkcd.com/2287/